Talisker Distillery on the Isle of Skye.
While I'm busily getting the Forged manuscript ready for the editors I've been guilty of ignoring my first book-child The Legend of Lady MacLaoch. So today I thought I'd announce that Wednesday's will be dedicated to all things Legend. Most of it will be random whiskey posts (ha-ha!) though I think a good smattering of Legend info. Today we dive back into Rowan MacLaoch's favorite whiskey – the Talisker 25 year. This (shamefully) is one of the whiskeys I've yet to sample. The tasting notes within the book are taken strictly from the Talisker Distillery's tasting notes. Okay, maybe not strictly I have tasted the 10 year to be knowledgeable of what "Talisker identity" and "seaweed" would be like. Of which, those notes you can taste in the 10 year.
So what does the 25-year taste like? To know for sure you'll have to get yourself a dram, though for those of us who are in front of our computer and not at our nearest Scottish whiskey bar (try The Highland Stillhouse if you're in the Portland, Ore. area) here are the tasting notes from Talisker themselves: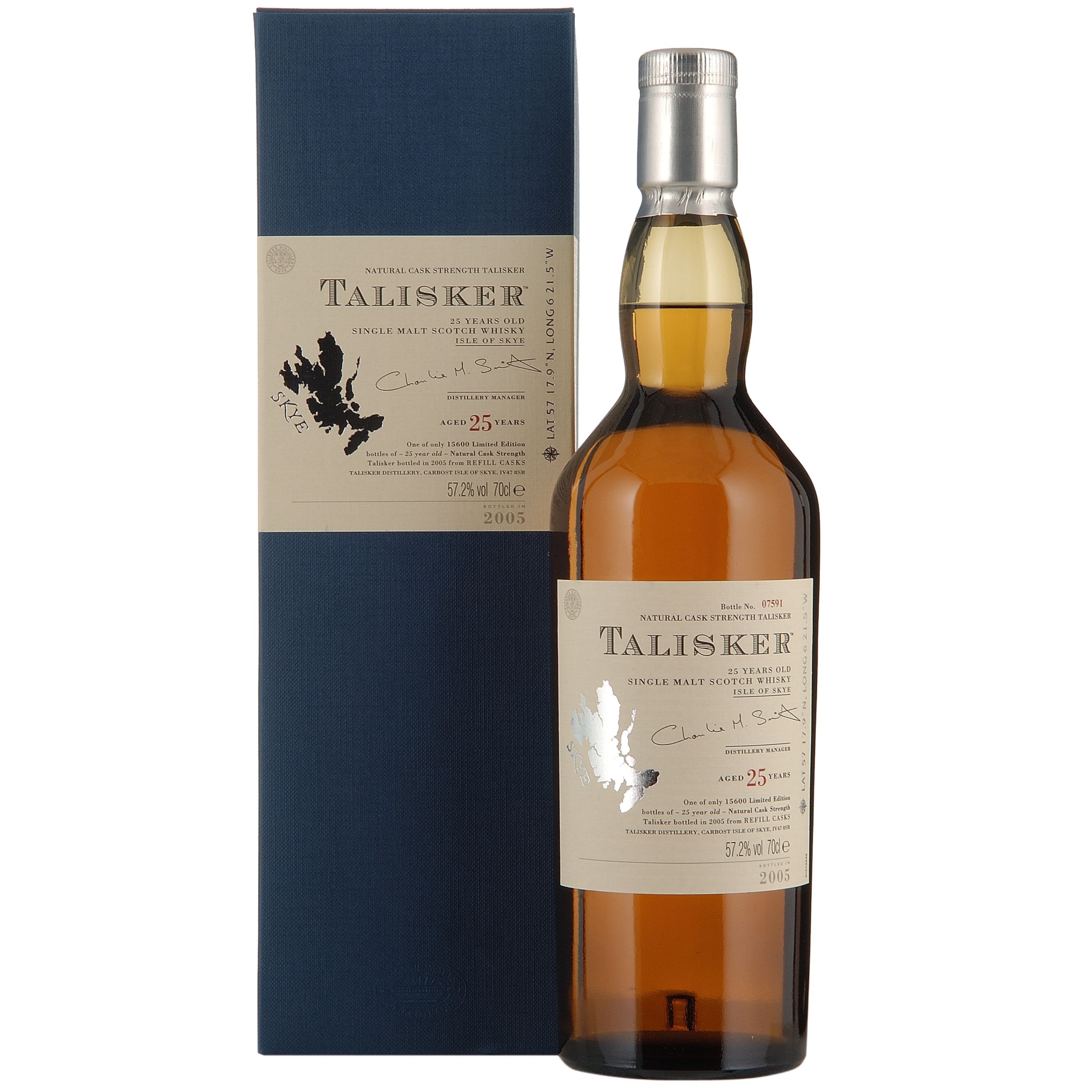 nose:
Nose drying. Seaweed and old oranges, with smoke in the distance and some chalk. Surprisingly fruity and juicy, although with clear Talisker identity. With water almost soapy, a waxy sweetness. Smoke still present, but now more fragrant.
body:
Firm. Slippery smooth. [still talking about the whiskey here, I promise]
palate:
Sweet and meek to start, with some acidity and saltiness. Extraordinary flavour development. Becomes dry, stony, minerally, dusty, toasty. Ground white pepper. Chillies.
finish:
Medium to long, slightly bitter, drying finish with a warming effect.
Talisker has an excellent visual experience and paring guide for each of their whiskeys,
click here to visit them
(must be 21 or over to enter).
Excerpt from The Legend of Lady MacLaoch:
[Cole is at a pub and is closing out her tab – on a night she's ready to forget – when when the clan chief of the MacLaoch's steps up next to her.]
He moved in beside me and very gently took the credit card receipt from my hand, read my name, and handed it to Johnny the barkeep.
"Johnny, put this on our tab, aye? And I'll have a dram of the Talisker twenty-five year." His voice was smooth, no hint of the anger he'd just demonstrated.
I watched as my receipt got shredded and Johnny reversed the credit on the little machine he'd used to run my card. Johnny moved with silent obedience to this man, and I watched all this as the MacLaoch watched me. . .
read more here