The 2012 Legend of Lady MacLaoch Spring Break Blog Tour starts tomorrow March 5!!
Join us for a chance to win some kickass pink flamingo swag, funny interviews and hear what these fabulous bloggers are saying about the Scottish love story: The Legend of Lady MacLaoch!
Tomorrow's Kick off is at: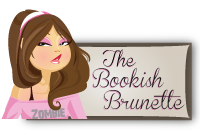 The Bookish Brunette: A book loving, zombie obsessed, stiletto wearing, coffee addict with a purse fetish!
Check out details here!